Chief Executive Officer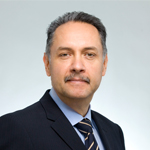 Signaling its commitment to strengthen fundraising efforts, building internal capacity and developing new alliances, United Cerebral Palsy of Central Arizona (UCP) appointed longtime Valley community leader, Armando Contreras, as Chief Executive Officer in June of 2010. Leading one of the state's largest nonprofit health and human services organizations, Armando currently manages a staff of more than 320 and an operating budget of over $15 million. As CEO, he directs and coordinates all operations and is responsible for leading UCP's Mission to provide comprehensive services to individuals with disabilities by way of physical and developmental support, as well as educational growth. UCP of Central Arizona serves approximately 5,000 children and adults with various disabilities, including Cerebral Palsy, Down syndrome, Autism, learning delays, developmental disabilities and other conditions.
"It is a true honor to have served as CEO for United Cerebral Palsy of Central Arizona for almost 5 years," said Armando. "It is a blessing to work with a passionate, committed, and dedicated staff that make dreams come true for countless children and adults with disabilities and their families. It is also a privilege to work closely with the UCP distinguished and committed Board of Directors. My goal in 2015 is to empower our dedicated and dynamic team to enhance the lives of the many that seek our services. In addition, together we will strengthen UCP's core operating and financial structures to be a model of sustainability, and heighten awareness for greater partnerships in Arizona. This strategic direction will expand the organization's services aimed at reaching out to the disabilities community with more programs and initiatives. UCP is also grateful to all our generous donors, especially Circle K! For over 30 years Circle K has raised millions of dollars for UCP of Central Arizona and we are forever grateful for these monumental efforts! Last, I'm proud to report UCP of Central Arizona is ranked #2 (non- profit health services category) in the 2014 Phoenix Business Journal's Book of Lists."
Prior to joining UCP, Armando was the President and CEO of the Arizona Hispanic Chamber of Commerce (AZHCC) where he strengthened the internal and external capacity of the Chamber increasing its small business reach, boosting corporate support and developing vital government relationships. At AZHCC, Mr. Contreras also oversaw the operations of the federally funded Minority Business Enterprise Center (MBEC) in Phoenix, one of only 32 centers nationwide. He also served as a member of former Governor Janet Napolitano's Cabinet as Executive Director of the Arizona Registrar of Contractors and as Small Business Advocate for the Arizona Department of Commerce.
Recently, on behalf of UCP of Central Arizona, Armando received The City of Phoenix 2014 Mayor's Commission on Disabilities Issues, "Business Award." In addition, he was selected by the Arizona Harvard Business School Club to attend The Strategic Perspectives in Nonprofit Management at the Harvard School of Business in July of 2014. Armando has been a featured CEO in the Arizona Business Magazine, November/December 2013 issue. Furthermore, he received the Phoenix Business Journal's, "Diversity in Leadership" Award in 2012.
In the community, Armando is a member of the Catholic Diocese of Phoenix Finance Committee, the Chairman of the Phoenix Boys Choir Multicultural Council and a member of the Commission on Justice, Peace Social Justice Fund, and a former member of Governor Janet Napolitano and Governor Jan Brewer's Latino Advisory Committee. Armando earned his Bachelor's Degree in Business Administration from the University of Southern California and holds a Master's Degree in Theology from the University of San Francisco. He also attended Indiana University School of Philanthropy.
Director of Programs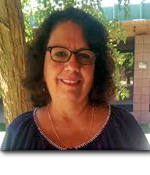 Dora Vasquez, has 25 years of experience in government and the non-profit sector with expertise in program development, grant administration, employee relations, state procurement, administrative rule and licensure/accreditation processes. As the Director of Programs for UCP she oversees the day-to-day operations of the Day Treatment and Training for Adults, Day Treatment and Training for Children and Teens, Early Learning Center, Family Support Coordination, Home and Community Based Services, HIPAA Compliance and Training.
Dora is a former Policy Advisor for Arizona Governor Janet Napolitano where she served as the Director of the Governor Office of Boards and Commissions, overseeing the gubernatorial appointment process for over 300 state boards, commissions and state agencies. She is also the former Director of the Si Se Puede Program in Pinal County, a treatment and diversion program for juveniles on probation which received numerous awards for innovative programming both locally and nationally.
Dora is active in the community and most recently served as the Chair of the Arizona Historical Advisory Commission and as a member of the Arizona Centennial Commission. She is also the former chair of the Arizona Civil Rights Advisory Board. In 2006 she received the "World of Humanity" Award from the Girl Scouts-Arizona Cactus Pine Council for her work in mentoring youth and in 2009 Central Arizona College presented Dora with an Alumni "Wall of Fame" Achievement Award.
A native of Arizona, Dora holds a Master of Science in Public Management from the College of Business at Northern Arizona University. and a Bachelor of Science in Justice Studies from Arizona State University. She is the mother of three children and nana to her beloved Vivianna, Matthew, Kaylee, Izabelle, Ella, Adrianna and Anthony.
Development Director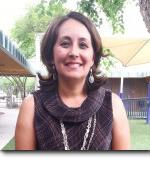 Prior to Veronica coming to UCP she was working at Phoenix Children's Cancer Center and Blood Disorders as a Clinical Social Worker who worked with children diagnosed with Leukemia. Veronica also worked at Mercy Care Plan as their Community Relations Manager in the Quality Management Department . Veronica's unique 9 years of experience in the field of social work and health care, combined with various positions throughout community involvement; such as fundraising and volunteerism, qualified her to work for UCP of Central Arizona as their Development Director.
This past year, Veronica served as Chair for the UCP Board of Directors and was part of the Board for 3 ½ years, where she brought to the organization resources that were untapped by UCP like assisting with coordinated grant development and with UCP's largest public fundraising events.
"I am grateful and honored to be part of the UCP team. I have learned greatly, not only from our Board members and UCP staff, but also from the families that UCP serves. The children and families that we serve have tremendous strength and courage to "live a life without limits." UCP is not only a tool and a great support system for the many families that are served, but is also a second home for parents, where they learn new ways to help improve the lives of their child/young adult so they grow to their fullest abilities", says Veronica.
Because of my education and experience as a Clinical Social Worker, it is my responsibility to continue to advocate for UCP's children and their families by providing leadership through collaborating with other non-profits and the business community; to assist with fundraising; and to provide a future vision to ensure that UCP will continue to expand services in Arizona so all children with disabilities will live a "life without limits."
Veronica is married to Mario E. Diaz and she has two young children; Diego and Francesca. Veronica has a Bachelors Degree in Psychology from the University of Texas at El Paso. She also attended Arizona State University and received her Master's in Social Work. Veronica currently volunteers on Tesseract School's Development Committee.
Director of Business Operations
Jam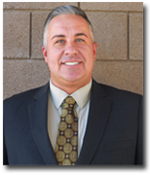 es joined the UCP Team in October 2014 as the Director of Business Operations. Prior to UCP, Jim was employed by UCLA Medical Center and The David Geffen School of Medicine at UCLA in Los Angeles, California as the Chief Financial Officer (CFO) of the Radiology where he was responsible for the operational and financial strategic growth and development of the Radiology Department as well as working effectively and collaboratively with other Administrative colleagues across the entire Health System. Although his time in California was very successful both personally and professionally he decided to move to Arizona to be closer to friends and family.
Born and raised in Chicago, Jim earned his MBA Degree from Loyola University Chicago Campus, his BA Degree in Accounting from Governors State University in Governors Park, Illinois, and prior to that his AS Degree from Moraine Valley Community College in Palos Hills, Illinois. Jim has over 23 years of experience in Revenue Cycle Management, Accounting, Cash Flow/Collections Enhancement and Financial Reporting Models/Proforma just to mention a few of his skills. Working in Hospitals, Healthcare Systems, Clinic Office environments he has both Operational and Financial experience running these practices.
It was important for James to find a new position in Arizona working within his own community while supporting an excellent organization and cause. UCP of Central Arizona was the perfect opportunity to use his previous experience and education for a good cause allowing him to be close to home. For over 12 years in Southern California, Jim was an advocate and supporter of "Project Angelfood" giving back to those in need of meals on a daily basis. Coming to UCP allows him to share his talents and work for an organization that helps families with disabilities strive for independence. He's proud to know his job has a meaningful purpose.
On a personal note, Jim is settling into his new home within the Sonoran Foothills close to UCP. He enjoys spending quality time with his friends and family keeping them entertained in his home. James enjoys walking, hiking, biking, accompanied by his two rescue Doberman Pincher dogs.
Director of Human Resources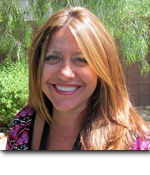 "I am very committed to the services provided by UCP of Central Arizona as well as UCP's Mission to support individuals and families by providing services that promotes "Life without Limits". "It has always been important to me to work in industries that directly impact people lives in a positive way and I have dedicated over eleven years in the health care field including bio-medical research, assisted living, nursing facilities and home based care-giving services."
"I take great pride in working closely with direct care providers and acknowledging their contributions to the individuals that they assist. Direct Care Workers are invaluable to the consumer and enable them to live full independent lives."
Adrienne has fifteen years of Human Resources Management experience and has been certified as a Senior Professional in Human Resources by the Society of Human Resources Management since 2005. Her strengths include leadership in cross –functional teams, strategic planning, employee recognition and employee development. She has been described as a caring person who likes to help employees reach their full potential through mentoring and training opportunities.
Originally from the San Francisco Bay Area, Adrienne re-located to Phoenix in 2001. She has volunteered for several organizations including being a mentor to foster children, serving as a Girl Scout leader and various events for Make a Wish Foundation and Susan G. Komen for the cure.
Home and Community Based Service Manager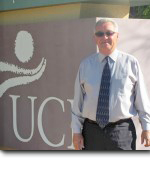 Dan joined the team as the Home and Community Based Services (HCBS) Manger on February 11, 2013. Dan comes to UCP after approximately 28 years of being employed by the Division of Developmental Disabilities (DDD). He has held several roles with DDD and is looking forward to helping UCP Maximize the quality of the HCBS program!
Dan's experience with DDD has included working with the therapy community, developing volunteer and intern programs, and most recently working with Day Treatment and Training for chidren and adults and HCBS programs providing technical assistance for vendors and oversight for the Division. In addition, he has served on different committees and has extensive knowledge of DDD policies and procedures. Dan has developed many positive working relationships throughout the years in both the provider community and with the families and individuals we serve.
Dan has lived in the valley for 52 years and has seen many changes in both area's landscape and the landscape of the disability community. Dan's commitment has always been to provide the very best quality services to consumers and their families. This is something he is promising to continue as he begins his new career with UCP.
Early Learning Center Director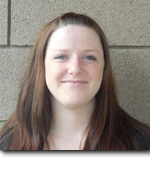 Katy joined the UCP team as the Early Learning Center Director in September of 2014. She comes to UCP with 10 years of experience working in licensed child care centers and 4 years in supervisory and administrative positions.
Katy graduated from Western Washington University in 2009 with a Bachelor of Arts in Education and a major in special education. After graduation, she quickly realized that, although she enjoyed educating elementary age children, her true passion is in early childhood education. She has since dedicated her time to expanding her knowledge of early childhood education as well as training others in the field.
"It is my pleasure to have the opportunity to join a team that shares a vision of education through inclusion and empowerment. It is my belief that as early childhood educators we set the stage for lifelong learners by providing children with opportunities to experiment, explore, and take risks. Through the focus of social-emotional development, we can foster confidence in children and empower all children to live a "life without limits.""
Day Treatment for Adults & Day Treatment and Training Director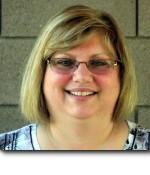 For the past 23 years, "I have been blessed to serve adults with disabilities." Terry started her career in Sierra Vista in a work shop setting with 6 adults recycling paper from Fort Huachuca Army Post. Terry and her husband decided to move to Mesa to raise their two boys near their family.
As a result she accepted a direct care position working with adults in a Day Treatment Program. Over the years Terry acquired promotions until she accepted the DTA Director position overseeing 128 consumers in five different locations. In 2009 Terry accepted a program manager position at a new DTA program in Scottsdale that offered enhanced activities in a therapeutic environment to develop individual's skills with the use of innovating technology and adaptive equipment.
Terry joined the UCP team in October, 2011 to fulfill a life long dream to work with children. "UCP has given me an incredible opportunity to be the Day Treatment and Training for Children and Adults Director. I am so fortunate I have the best of both worlds. I get to see children developing friendships that last until their adulthood."
Terry has extensive knowledge working with the Department of Developmental Disabilities (DDD) and is committed to consumers and their families to provide a quality program in a safe environment while promoting fun. She earned her Bachelor's degree in psychology and volunteers at Mesa Partnership.
Community Relations Manager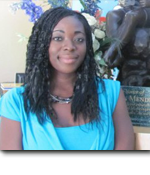 Brittani has been with UCP since 2009. She was born and raised in Phoenix Arizona, and has a background in Behavioral Health. In high school, Brittani chose two semesters of Special Education elective classes, to experience working with students who had developmental disabilities. Throughout college working and attaining her Associate's Degree, Brittani began working at UCP in the Day Treatment and Training for Children (DTT), and was also selected for a short term in the summer to run the Respite Care Program.
"There is nothing more rewarding then touching the lives of others, and realizing that they touch my life more than anything", says Brittani.
After working 2 wonderful years with teens and children, Brittani began another journey at the Day Treatment and Training for Adults. Gaining more experience and taking skills learned from DTT, Brittani soon began to spread her love, joy, and enthusiasm to the adults with developmental disabilities. "I am truly blessed to work with the individuals, nothing in my heart could make me happier". Brittani continued her dedication and compassion to the DTA program. Shortly after, Brittani received a promotion as the Information and Referral Specialist where she also manages the volunteer program. "I am very happy and blessed, to work with an organization who not only serves individuals with developmental disabilities, but serves their families, and the community".
Business Development Manager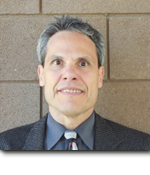 Prior to joining the UCP family as a Business Development Associate, Paul had been a Volunteer on UCP's Development Committee since July 2011. Paul is a top-performing Sales and Business Development consultant with a passion for Philanthropy and Volunteerism. Enhancing existing relationships, while building new ones. Paul is a connector, a problem solver and an organizer, having found success in a number of diverse sale roles over his 35 year career. He has a solid reputation for knowledge and integrity, earning a role as a trusted advisor in our community.
He currently serves as Secretary/Treasurer, on the ELDERfriends® Foundation Board of Directors at the Area Agency on Aging, Region One.
When he is not spending quality time with family and friends, Paul is actively involved in volunteering and giving back to the community. "Becoming part of the UCP family fulfills my dream of making a difference, and fostering positive change in our community one day at a time".
Paul currently serves as Chairman of the Philanthropy Committee at the Pro Athlete's Chamber of Commerce.