Café Without Limits provides job training and work experience to those with a wide range of abilities attending the Day treatment and Training Program at UCP. Located at 22601 N 17th avenue Phoenix, AZ 85027 Suite 150.  The severity of disability in each participant varies, and the goal of the Café is to provide each participant the opportunity to feel a sense of achievement, inclusion, and self-worth.
The participants learn direct customer sales and interaction, money skills, inventory skills and communication skills, which coincide with other essential skills including writing resumes and completing employment applications. Work is an important way for individuals to contribute to their communities, build a network of social relationships, and create opportunities for lifelong learning.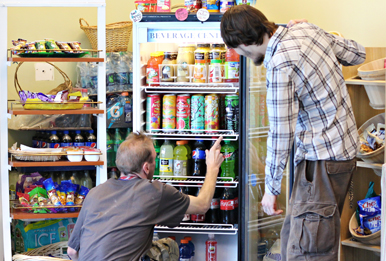 100% OF THE PROFITS SUPPORT THE ADULT PROGRAM AT UCP!
Hours: Monday thru Friday from 9:00 am – 2:00 pm