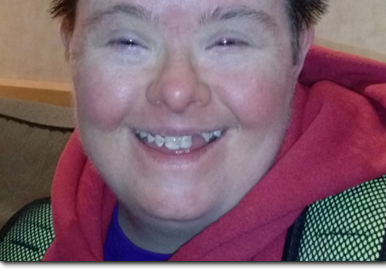 Christy has been receiving services from UCP of Central Arizona since
2009. UCP provides an avenue for services to help Christy achieve personal growth, and skills to be successful. Ever since Christy has been receiving services in the Home and Community Base program, she has progressed in her accomplishing her personal goals.
I am a single mother of 2 daughters including Christy and we are truly blessed and so grateful for this organization, as it has not only helped Christy, but has helped me as a parent as well. UCP gave me hope and a positive frame of mind, as well as giving Christy confidence in herself.
Christy's Mom, Donna