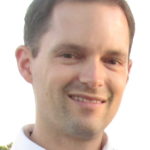 Aquí hay 6 formas en que escribir a mano puede ayudar al cerebro de su hijo:
Tiene un efecto organizador.
Coordina el cerebro izquierdo y derecho.
Aumenta las habilidades cognitivas
Inspira creatividad
Agudiza las mentes maduras.
Mejora la memoria visual.
¿Tiene su hijo una letra desordenada, se cansa rápidamente cuando usa un lápiz, forma letras incorrectamente, sostiene el lápiz con una mano entera o un agarre inmaduro, colorea o escribe letras fuera de las líneas y pelea con los padres cuando se les asigna tarea escrita?
Nuestro objetivo en UCP es ayudar a los niños a alcanzar su máximo potencial con la escritura a mano. La práctica de escribir a mano es más que una forma de comunicarse. La práctica ayuda a aprender letras y formas, puede mejorar la composición y expresión de ideas. Muchos componentes subyacentes entran en la escritura a mano, incluidas las habilidades de percepción visual, habilidades motoras visuales, habilidades motoras finas y atención a la tarea, por nombrar algunos. Estos componentes serán evaluados junto con la escritura de su hijo por un terapeuta ocupacional para determinar la necesidad de su hijo.
¿Sabía usted estos hechos sobre la escritura a mano?
La investigación actual valida cómo escribir a mano involucra al cerebro en el aprendizaje. Para los niños que aprenden a escribir a mano, hubo un reconocimiento más fuerte y duradero de la orientación adecuada de las letras, lo que sugiere que los movimientos específicos memorizados al aprender a escribir ayudaron a la identificación visual de las formas gráficas.
La investigación muestra la relación única de la mano con el cerebro cuando se trata de componer pensamientos e ideas. La escritura a mano difiere de la mecanografía porque requiere ejecutar trazos secuenciales para formar una letra, mientras que el teclado implica seleccionar una letra completa tocando una tecla.
Un estudio de investigación en la Universidad de Indiana, utilizando escáneres de resonancia magnética especializados que detectan la actividad neurológica, mostró una mayor actividad cerebral en áreas clave en los niños que habían practicado la escritura a mano, lo que indica que el aprendizaje tuvo lugar.
Fall classes forming NOW!
at the Laura Dozer Clinic
1802 W. Parkside Ln. Phoenix AZ 85027
Contact Tanya Thomas for more information:
Telephone: 602.682.1844
Sesión individual:
$50/half-hour; $100/ hour
Individual Session cost determined
by health insurance plan
Sesión grupal:
$ 50/hour for under 5 years old
$ 25/hour for over 5 years old
Handwriting is not just about holding a writing utensil. ~ Chris Mulhall
This was one of the many things I learned while having a recent conversation with Christina Mulhall, or Chris as she likes to be called, who joined the UCP team in November 2013 as an Occupational Therapist.
Chris has been a neuro rehab therapist for thirty years and she feels fortunate that she can grab different ideas and techniques she's learned over the years and incorporate them into her current position – especially now with the Handwriting Clinic up and running, something Chris is very proud and excited about.
When I asked Chris about UCP's new Handwriting Clinic, her eyes lit up. She has a definite passion that is contagious. Chris said that this program has been in development for the past year and that it was officially launched and marketed over the summer. She is excited about offering this valuable service to children, typically in the preschool to 12-year age range, and is equally excited about the other referral sources that this program is starting to pull in.
Chris went on to explain that the Handwriting Clinic is not only for children with disabilities, but also neuro-typical children with an academic and learning need, so it is creating a completely different avenue of therapy. Chris believes the need for this therapy is caused partly by the increasing number of children currently being diagnosed with ADHD and ADD at epidemic rates. This leaves children struggling to keep behaviors under control and friendships intact. Both children, parents and teachers feel frustrated, as many children go without a diagnosis. Chris says sometimes they have a diagnosis, but often times they don't, which causes them to fall through the cracks.
Chris feels that the Handwriting Clinic helps carry them through their skills because there's so much more to handwriting than holding a writing utensil. Chris further explained that it also involves a neurological learning approach, motor planning, as well as, organizing and planning your body before you ever begin to write. Chris prides herself on making sure every child receives a sensory profile from day one, which helps to identify where sensory process and learning come into sync or out of sync. Chris feels that children have a better, more effective option with UCP's Handwriting Clinic which provides services with vested, experienced therapists, rather than teachers.
Chris loves her job because she gets the opportunity to provide a place for children and their families to feel safe and happy. One of the favorite parts of her job (and there are many) is being able to have kids walk out the door feeling good about themselves and proud of their accomplishments. It is important for her to know that the children she sees are excited to come back and see her each week.
When Chris isn't working on ways to expand her Handwriting Clinic here at UCP, she enjoys spending quality time with her husband, Kevin, of 26 years and their two boys, ages 11 and 19. Both Chris and Kevin are from Chicago and are avid music lovers (especially 80's bands – I can relate!), and watching Chicago based sports teams like the Cubs and Blackhawks. To keep up with all those active kiddos, Chris runs three to five miles, seven days a week and loves to garden. In fact, she is proud of the fact that she landscaped her entire yard not only in Phoenix, but when they lived in Chicago as well.
Chris and Kevin both have Irish citizenship, even though neither one of them have ever been to Ireland. It is on their bucket list to visit Ireland and enjoy a journey centered around their ancestry one day.
By Melinda Campbell-Weber, UCP Employee Spotlight Reporter