SUCCESS STORIES
Witness some of many testimonies that happen every day at UCP.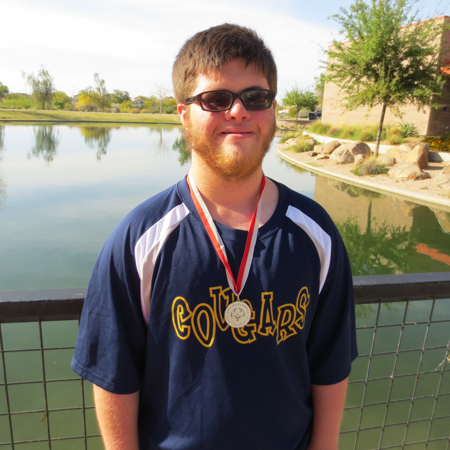 Living UCP's Vision
"Life without limits", our tagline, our mission, what does it really mean? Let me tell you a story about a young man named Cody who was born with down syndrome but that hasn't stopped him from living a life without limits.
At only 19 years of age Cody has already checked off more than half of his bucket list..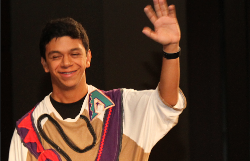 Joaquin's story
As an occupational therapist one of the most exciting moments for me is when I hear about my children's successes as they grow. Joaquin is one of those children who as he reaches his 18th birthday I reflect on all he has accomplished and all he will become.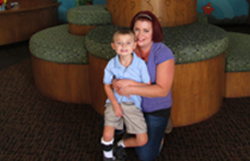 Liam and Megan's story
7 years ago, I gave birth to my son, Liam. My pregnancy progressed without complications and with ease. Everything appeared to be normal with Liam as well but he was slow to meet his milestones. Then when Liam was about 5 months old, he stopped using his right hand and in my own ignorance, I brushed it off as him being a lefty.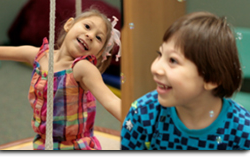 Hope, Love & UCP of Central Arizona
The dedication and love of Lori and Marcia Alvarez for their children is incredible. Lori drives over one hundred miles each way to bring two of her children to UCP for therapy services each week. Apollo and Madison are two very special children who receive therapy services through UCP of Central Arizona.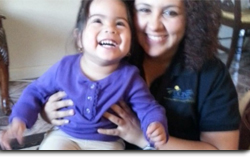 Hope Becomes a Reality at UCP
Deysi's only wish was to become a mother but unfortunately the odds of having a child were against her; however, that did not stop Deysi and her husband from trying. They tried everything from natural remedies to medical treatments but nothing seemed to work. When they finally resigned the idea of being parents their prayers…
Charlie, a UCP Kid!
Charlie Duffy is a 7 year old girl with Hemi Cerebral Palsy that affects her left leg and hip. Receiving the initial diagnosis of Cerebral Palsy was probably the most confusing, shocking, and scary two words that could be said to a parent. My husband and I had no knowledge about Cerebral Palsy; how it would affect our daughter and what the future…