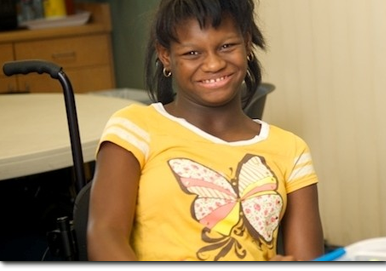 Victoria receives services in the After school and Summer program at
UCP of Central Arizona.  The staff there assist Victoria in providing her with skills to become more independent in all aspects of her life! UCP gives her a the opportunity to use both physical and socialization skills to in order for her to accomplish her goals and succeed.
UCP means the world to Victoria and our family because they have not only improved Victoria's life, but our families lives as well. Our family loves UCP! As Victoria's mother, what I love the most is the huge smile she has on her face whenever it is time to attend at UCP!
Natasha-Victoria's Mom