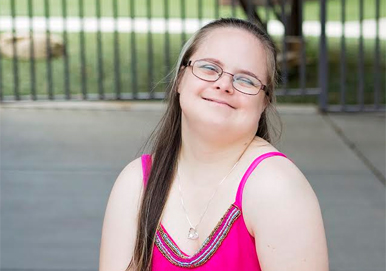 My daughter Amanda has been receiving Home and Community Based Services (HCBS) at UCP since 2005. Amanda is a beautiful young woman who was born with Down Syndrome and many health issues. Since Amanda joined the HCBS program, it has allowed me to provide my daughter with the quality of life she deserves.
UCP has been able to provide Amanda with knowledgeable and caring providers that allow us to accept help without concern. Amanda has had 3 orthopedic surgeries in the last 5 years and her HCBS support coordinator helps me ensure that Amanda gets all the necessary services required to make  full recoveries. The HCBS program at UCP has not only been there for Amanda, but they've also provided me with the education and training needed to support my daughter, apart from that, they've also given me so much emotional support in times of need so that I too, can continue to be the best mom I can be for Amanda. I definitely look at the UCP as extended family and would be truly lost without them in our lives. Thank you.
Nancy, Amanda's mom.