Serves high school graduates or adults over the age of twenty-two with disabilities and helps them develop the skills necessary to live more independent and self-sufficient lives.
Read More...
Provides assistance for an individual to remain in their home and participate in community activities by attaining or maintaining personal cleanliness activities of daily living, and safe
Read More..

Early Intervention
Early detection is the key to addressing issues that can be more effectively managed if discovered sooner rather than later in a child's life.
Read More..

Early Learning Center
Early Learning Center (ELC) is a high quality developmentally appropriate educational environment serving children ages six weeks.
Read More..

Therapy Services
United Cerebral Palsy of Central Arizona's (UCP) Therapy Programs serve children infancy to pre-teens at the Laura Dozer Center located in North Phoenix.
Read More..

WHY UCP OF CENTRAL ARIZONA?
We provide the highest standard of care
In order to provide the highest standard of care, UCP has an on-site training facility that provides comprehensive training available in both English and Spanish to its employees in the following categories:
⦁ Article 9
⦁ Body Mechanics and Personal Hygiene
⦁ CPR and First Aid
⦁ Cultural Competency and People First Language
⦁ Introduction to Developmental Disabilities
⦁ Medication Policies and Procedures
⦁ Positive Behavior Support
⦁ Skill Building
In addition, UCP of Central Arizona holds our member's protected health information with the utmost importance. Each employee must complete a UCP-specific HIPAA training and quiz before starting work. Protecting each member's privacy is a key part of quality care.
We provide services for people with all types of disabilities
UCP offers  programs and services for children and adults with disabilities, including but not limited to; cerebral palsy, autism, down syndrome, sensory processing disorders, genetic disorders, orthopedic disabilities, torticollis, birth defects, effects of in-utero drug or alcohol exposure, head injuries, developmental delay and other diagnoses that affect development. We offer assessments and will evaluate your child to determine if UCP is the best place for his/her needs and can also offer referrals if we are not able to provide services.
We not only impact our member's life, but the entire family
At UCP we know the challenges families face when a family member has a disability.  Our goal is to alleviate some of those challenges by providing resources, education, training and social emotional support to the entire family.  We strive, particularly, to include siblings in our many celebrations, whether it's a Santa breakfast, Thanksgiving feast, spring carnival, sweetheart dance or student art show.
Our team is made up of experts with passion in what they do
Our team has employment with a purpose. UCP's services have a positive impact to local families and individuals with disabilities.
We embrace our company values of Accountability , Commitment, Love and Compassion, Teamwork, Trust and Respect.
Join our team, click here to view our career opportunities
Our Laura Dozer Center provides a warm nurturing environment
Our north Phoenix campus contains over 23,000 square feet of indoor space and 27,000 square feet of outdoor play area. The theme of the center was created around the Enchanted Forest that is truly timeless and it captures the essence of the environment we have, one of wonder, imagination, comfort and warmth.  The facility was designed in a way to be family and kid friendly rather than a sterile medical feel.
We serve all ages
Starting with infancy and toddlers in our Early Learning Center and Early Intervention Program,  after school and therapy programs for children through adulthood in our day treatment and training program UCP is there for every stage and/or need.
Early Intervention: Newborns (0) -3 years
Early Learning Center: 6 weeks- 5 years
Therapy (Feeding, Occupational, Physical and Speech)  3- 16 years
Day Treatment for Adults: 21 (post high school graduates- adulthood )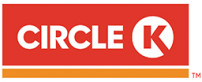 Without the assistance of our corporate partner much of our specialized work would not be possible. Our longstanding relationship with Circle K is unique and unparalleled. Over 3,000 Circle K service, management, and leadership employees in Arizona dedicate themselves to our mission annually. They give of their personal time, money, and most creative fundraising abilities to increase contribution levels year over year.
United Cerebral Palsy of Central Arizona delivers services under contract with the Arizona Department of Economic Security, Division of Developmental Disabilities and the Arizona Early Intervention Program.
Licensed by the AZ Department of Health Services and the AZ Department of Economic Security, Office of Licensing, Certification and Regulation.