Teaching the Mind and Heart
Our inclusive environment fosters empathy at an early age, preparing all the children socially and emotionally with invaluable life skills. Our creative, comprehensive curriculum prepares every child for the future goal of kindergarten.
Although most of the children at the Early Learning Center are developing without delays, 30% of the children have physical delays that may be related to a disability. We provide a unique, inclusive environment that creates high expectations for every child, regardless of ability, to reach his or her full potential. Children with disabilities are challenged by their classmates through natural role modeling of developmental skills. The children without disabilities learn acceptance and understanding of others who are different from themselves through opportunities for friendship. 
Part time and full time care is available.
For information on rates, please call us at 602-682-1880.
Learn about UCP's ELC
COVID-19 Safety Strategies
1. Implement social distancing strategies 2. Modify drop off and pick up procedures of the children 3. Implement PPE requirements for staff 4. Implement wellness screening and monitoring for staff and children 5. Decrease number of individuals in classroom 6. Intensify cleaning and disinfection efforts; reduce potential for environmental contamination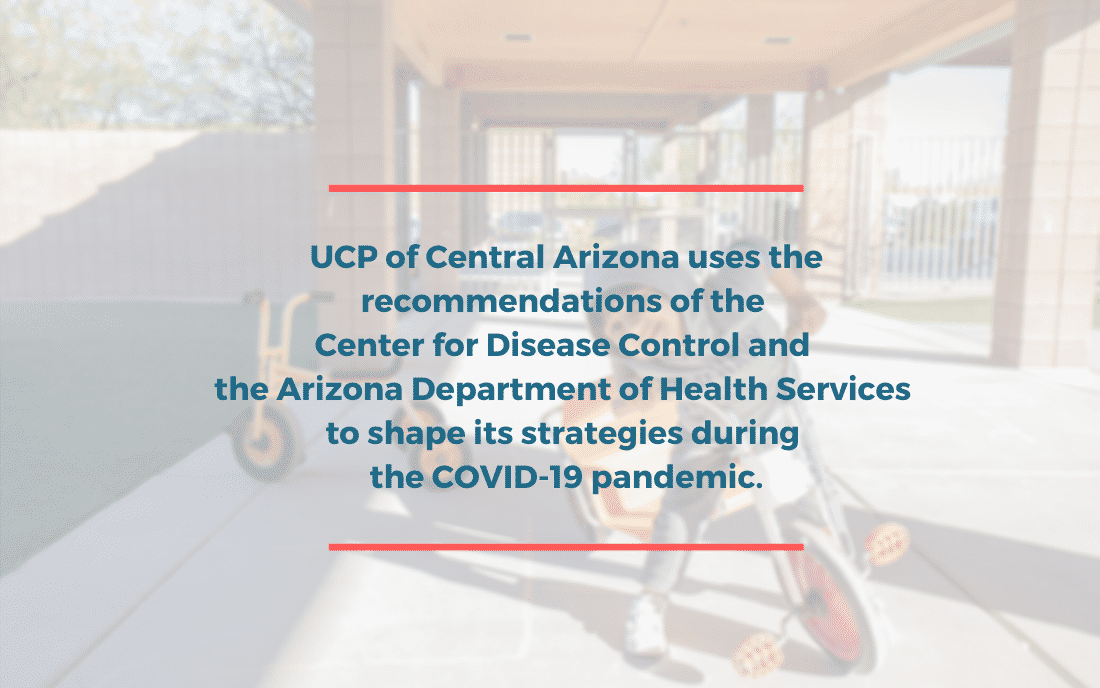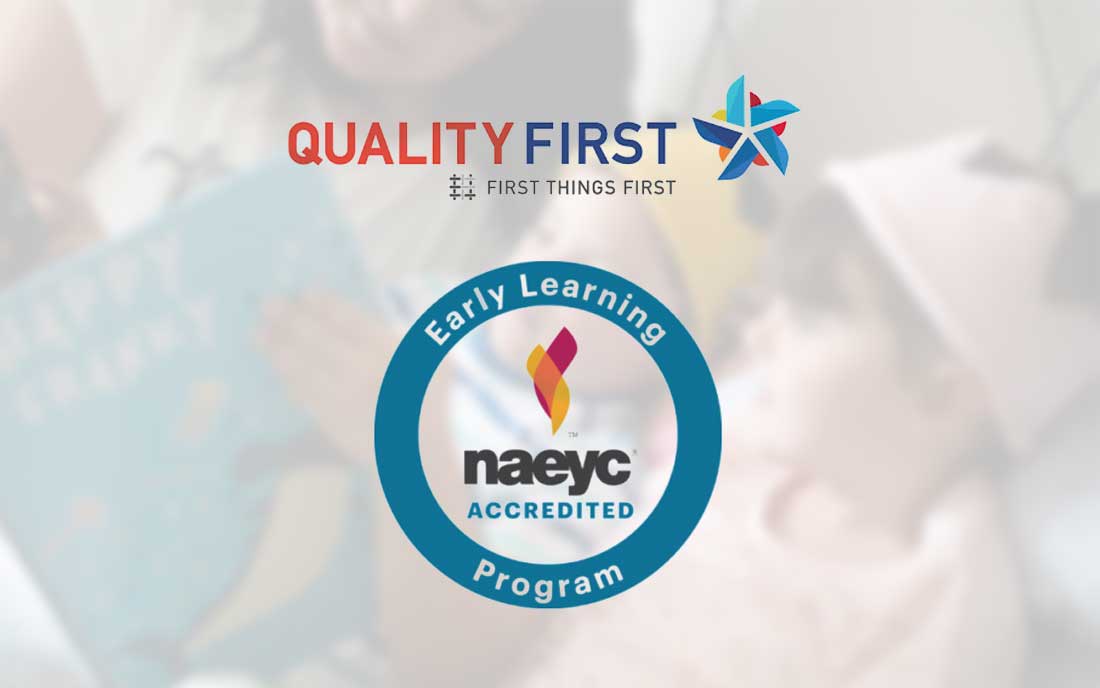 Industry Leading Toolset
Assessment Tools
As the UCP ELC staff are knowledgeable in child development, each child is placed in the appropriate classroom not only according to age but ability. Children are routinely screened using the following assessment tools: Ages & Stages Questionnaires® (ASQ) and Teaching Strategies Gold®
We Follow NAEYC Guidelines
Low Staff to Child Ratios
The Early Learning Center has low staff to children ratios to allow children to be engaged in learning opportunities within age and developmentally appropriate groups. The ELC strives to stay within the following NAEYC low teacher to child ratios to serve children according to best practices.
A Place to Play and Imagine
Laura Dozer Center
Our outdoor play area is covered by trees, state of the art, ADA accessible playground equipment, and a water play area for warm days. The Preschool area has a garden that the children can learn about growing plants. Classrooms and play areas are designed for safety and to ensure a healthy environment for the children.
why not
Subscribe to Our Newsletter
Learn more about our programs and services and how we help people with disabilities thrive. We typically send emails once or twice a month.