Call us at 602.682.1844
Unlocking Your Child's Potential
Our team of pediatric Physical Therapists, Occupational Therapists and Speech and Language Pathologists have expertise helping children with all disabilities and diagnoses that impact their quality of life. Our team also works with families who may just need a little extra help. Whether a child is picky when eating, walks late or is having difficulty with paying attention, our therapists can change your child's frustration to motivation.
Our therapy clinics have several specialized programs such as a Baby Clinic, Feeding Clinic, Early Intervention Therapy for Infants and Toddlers, Augmentative and Alternative Communication Program, Robot Assisted Gait Training, L.I.F.E. Skills Group for pre-teens. Our therapy teams are experts in childhood and beyond.
UCP's master and doctoral level therapists provide hands-on, expert treatment for your child while partnering with you, to find activities and learn ways to support development that can be included in your child's daily routines. Your child's evaluations will always result in recommendations and/or on-going help based on your child's needs.  How frequent and the duration of therapy is recommended based on your child's needs found in the evaluation. UCP treats each child and family as completely unique, with their own strengths and challenges. Language translation services are available to help families with language barriers so that all families and children can benefit.
UCP is excited about the opportunities to provide teletherapy for our families!
Teletherapy is a new option for your child to receive speech-language therapy, occupational therapy, physical therapy or feeding therapy!  You may be able to do a combination of in-clinic sessions and teletherapy.  Some families choose to get the evaluation completed in-person and have ongoing therapy through teletherapy. Some families choose to come into the clinic to check-in periodically while having most sessions teletherapy. It's an exciting time of flexibility for families who want to be safe but want to get the best for their children. UCP is here to help.
Learn more about Teletherapy
My child is ready for therapy, please contact me!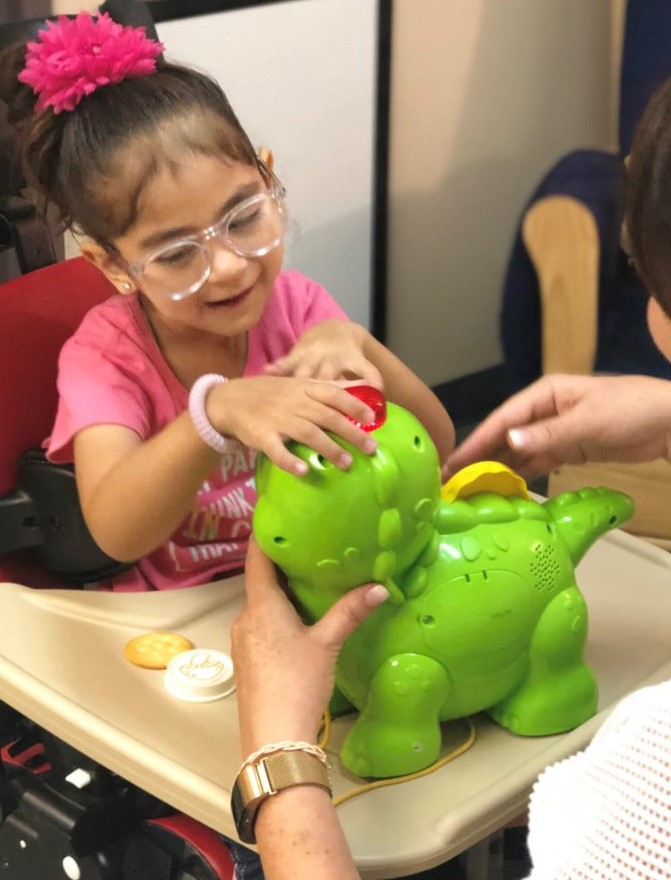 Did you know we serve...
Cerebral Palsy and More
UCP Helps Children With Many Disabilities
Our Therapists Can Help Children with the Following
Prenatal Substance Exposure
why not
Subscribe to Our Newsletter
Learn more about our programs and services and how we help people with disabilities thrive. We typically send emails once or twice a month.