UCP Baby Clinic
Where Babies Grow Strong
As each child grows, they rapidly acquire new skills to explore and learn about the world around them. From a very young age, children learn how to move their body efficiently to get what they want. A baby learns quickly to extend their arm toward the bottle when hungry or close their hand to grab a toy. Although development is very individual, children's motor development is hard wired and certain developmental milestones can be expected.
Did you know 86% of parents of a child with cerebral palsy suspected it before the diagnosis was made? Parents often instinctually recognize problems with their baby's development by seeing other baby's patterns of movement and markers of change. As a parent or caregiver, you are your baby's expert when monitoring their progress towards these milestones but sometimes it is hard to know exactly what doesn't look right.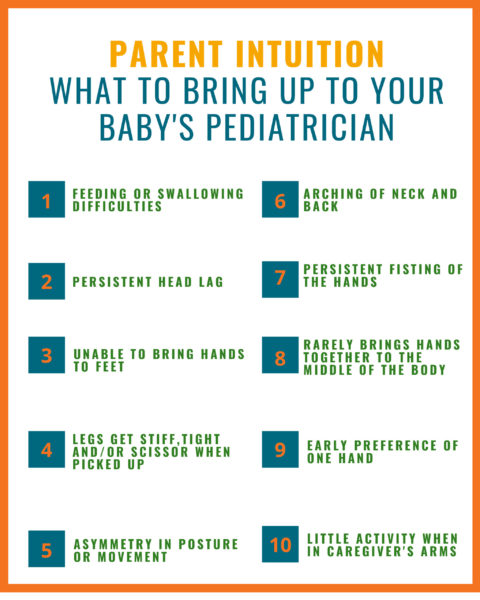 There may be a lot of reasons why a child is not meeting their milestones which is why it is important to get help. At UCP's Baby Clinic, pediatric physical therapists and occupational therapists who are experts in the early identification and early intervention of various pediatric developmental conditions can meet with you and your baby to evaluate your baby's abilities.