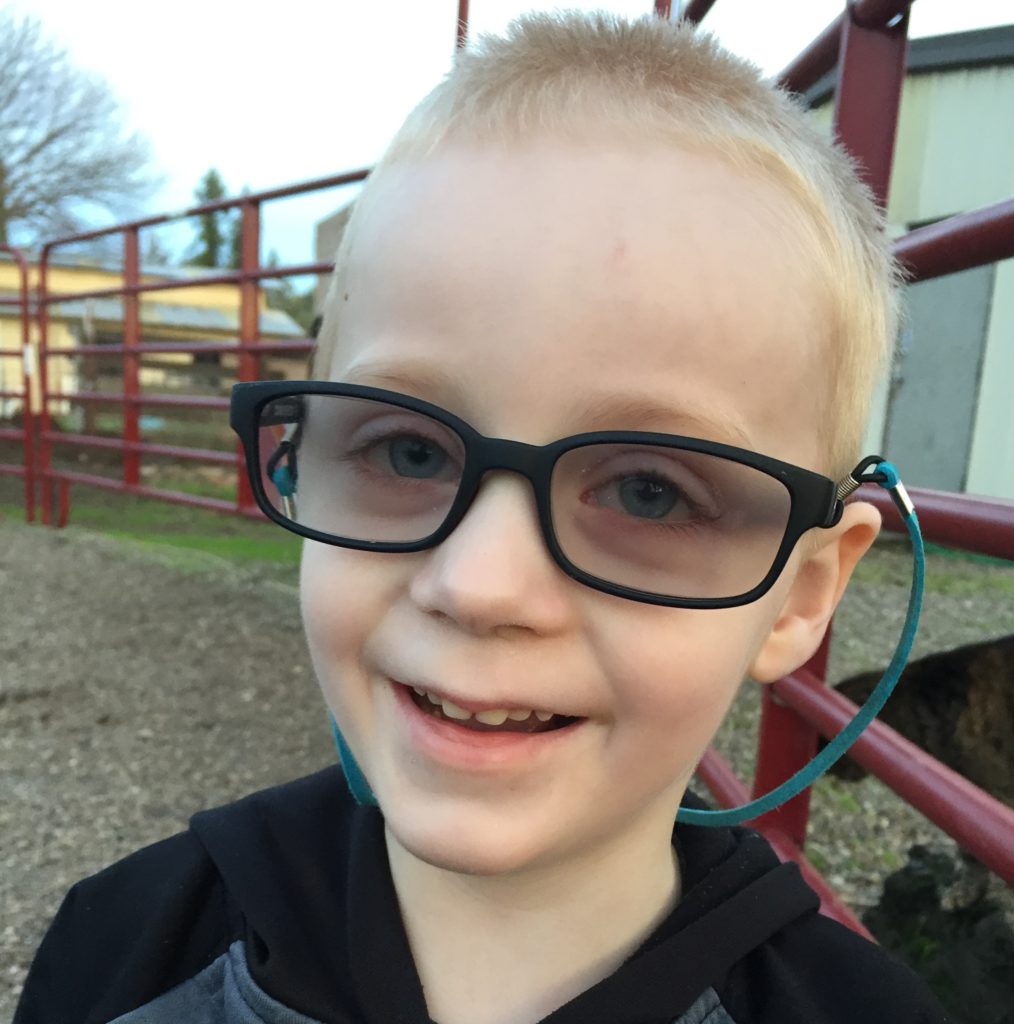 Max had a major left MCA stroke before birth and we had no idea. After he was born, he started having oxygen desaturation episode accompanied buy a rhythmic twitching in his right eye. He was immediately flown to Phoenix Children's where they discovered the stroke and a blood clot in his left armpit.
Therapy was something that was always on our radar. The hospital submitted a referral for Early Intervention before Max left the hospital. We were assigned to UCP and started on our therapy journey. We immediately started physical therapy, added occupational therapy when Max was about  a 1 year  and added speech therapy when he turned 2. When Max turned 3, we transition from Early Intervention to the Clinic at UCP Laura Dozer Center.
Everything Max can do now is because of his therapists at UCP. We have had several therapists over the course of our journey and they're all amazing! He has had to be taught how to do everything and behind every new skill are many hours of therapy with a caring and passionate therapist.
I know that Max will continue to strive to meet his goals with the loving guidance of his UCP therapists!
Kiersten, Maxwell's Mom