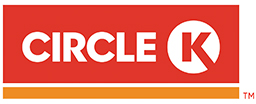 Without the assistance of our corporate partner much of our specialized work would not be possible. Our longstanding relationship with Circle K is unique and unparalleled. Over 3,000 Circle K service, management, and leadership employees in Arizona dedicate themselves to our mission annually. They give of their personal time, money, and most creative fundraising abilities to increase contribution levels year over year.
The Circle K team has raised over $5.3 million for UCP of Central Arizona, UCP of Southern Arizona and Opportunity Village in Las Vegas through in-store canister collections and their annual Desert Klassic golf tournament. This support has meant that comprehensive services have been provided to individuals that would otherwise not be served. It has allowed us to expand our service agenda to meet the ongoing needs of our consumers and has encouraged countless children and adults to recognize and realize the possibilities of independence and self sufficiency through our programs.
Circle K has created a link in the community that would not otherwise exist; they have allowed UCP to be on the minds of every customer that goes through Circle K doors on a daily basis. The employees and business partners of Circle K have become valuable community advocates for the work of UCP. Their continuous commitment to our agency has become an unparalleled example of what true community collaboration means.
In addition, through the generosity of Circle K, who is providing lease payments through April 2017 a new UCP Downtown located on Roosevelt at 7th Street, Phoenix, AZ opened its doors in Spring 2016. This location provides an ideal opportunity for UCP to outreach into the central city community to develop programs so that more children and families, especially those who are low to moderate income, can receive the services they deserve. Thank you Circle K!