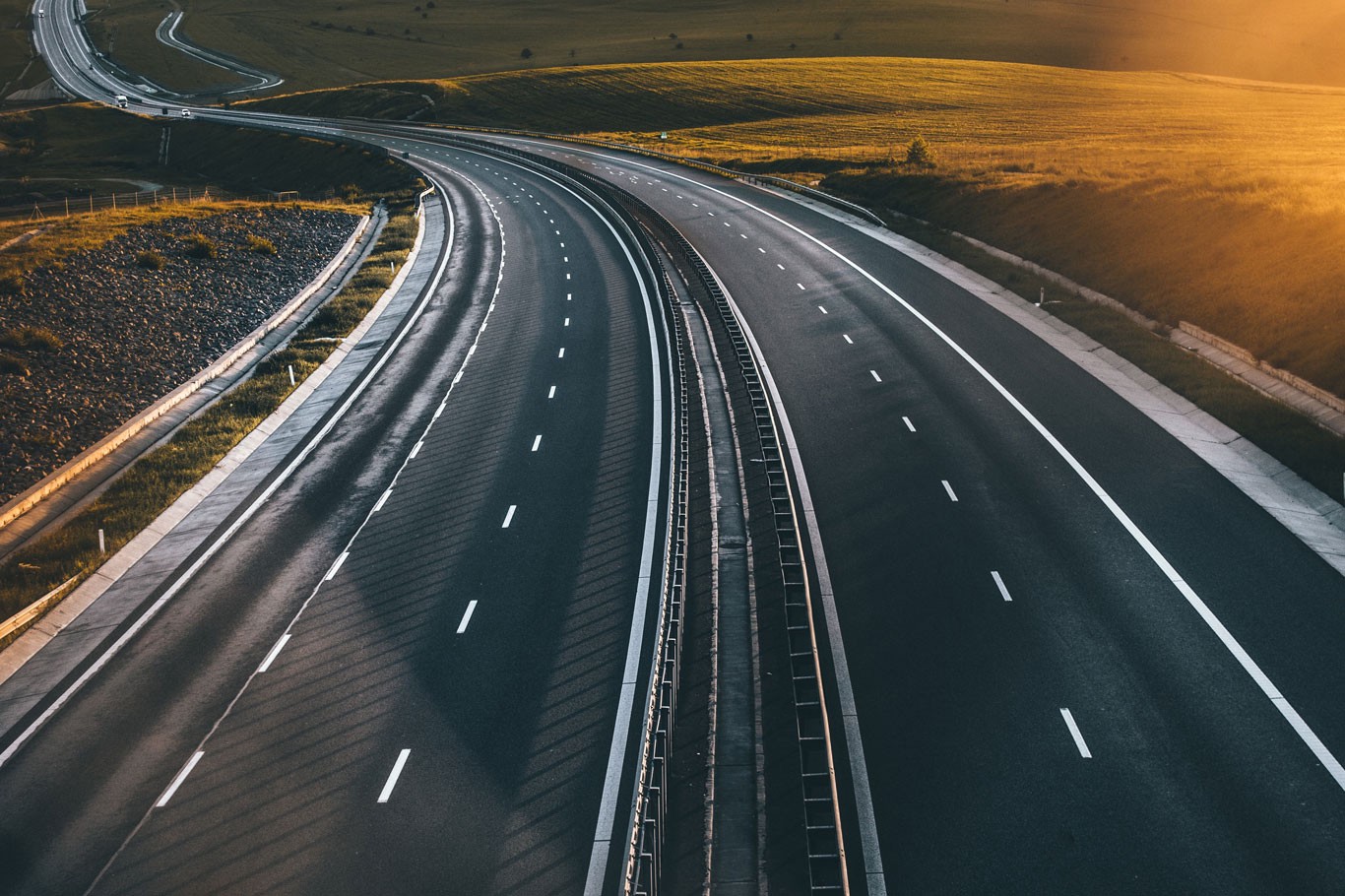 Alexandra's Goals
Every parent has goals for their child, goals that grow alongside them – from anxiously waiting for them to take their first steps, to waiting for college admissions letters in the mail. Every family has their own goals; but more important than any single, measurable goal is that we continue to work towards them, whatever they may be, however long they may take. Our family knows this better than most.
Our daughter was born with a rare, neurodevelopmental disorder called Pitt Hopkins Syndrome (PTHS), which was caused immediately at conception. It was not inherited or caused by anything I did or did not do during pregnancy but happened spontaneously, by chance, and it could have happened to anyone. Alexandra is missing just a tiny piece of genetic material on her 18th chromosome. Unfortunately, that piece includes a very important gene called TCF4, which oversees quite a lot in the human body. There are less than 1000 people in the world that have a mutation of the TCF4 gene, approximately 600 in the United States, and only seven in Arizona. Alexandra suffers from developmental delay, food and environmental allergies, cortical vision impairment, myopia, and gastrointestinal issues. Pitt Hopkins Syndrome has also stolen her voice and she is unable to communicate with words like you and I.
Also, many children with PTHS never learn to walk. She works hard every day with us at home and weekly at UCP of Central Arizona with physical therapy, occupational therapy, and speech therapy to help train her body to take steps, balance itself, to pick up objects, to access her voice through augmentative and alternative communication, and so much more. Additionally, many of her Pitt brothers and sisters around the world suffer from hyperventilation, apnea, and seizures, all caused by PTHS. Even though the cause of PTHS is known, there are currently no pharmaceutical treatments available for this disorder. There is no cure.
Our sweet child must tackle overwhelming odds to make it through every day.
Her body must learn to regulate from a sensory processing standpoint, she must adapt to noises and understand different movements around her. At night when she finally falls asleep, her brain can finally rest… as ours do too. Sometimes.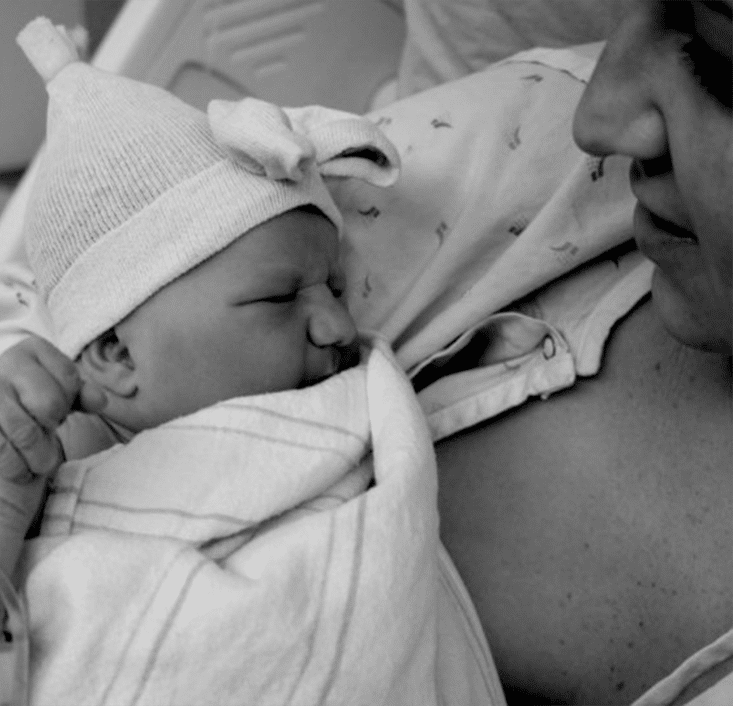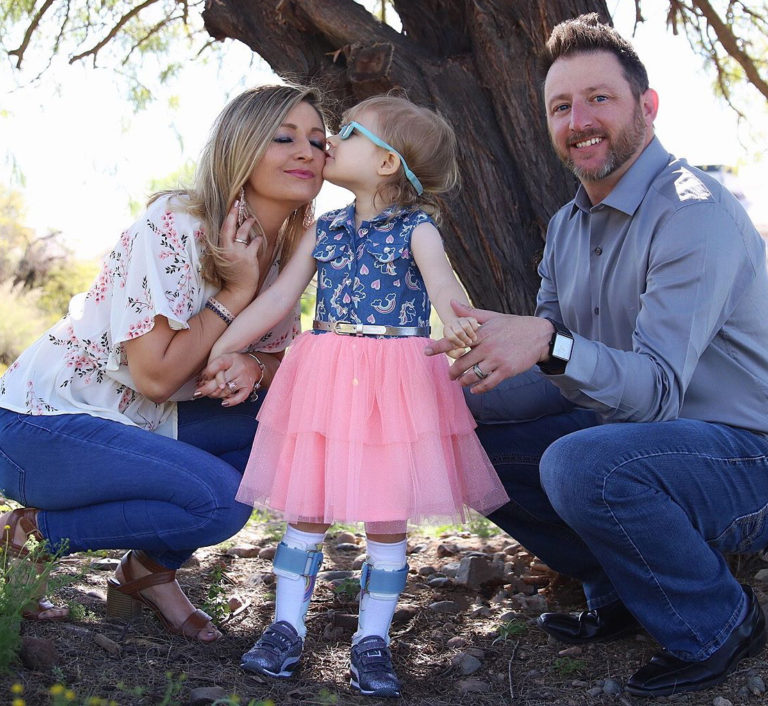 Often, it is at night when my mind wanders the most. Or when I am scrolling through social media feeds and I land on a video or photo of a peer similar in age to Alexandra. I pause in awe and wonderment, as I see the neurotypical child tackle life with such ease. That child—and his parents—have no idea how much it requires to learn to take those steps, to walk, to run, or to simply put food in their mouth. You see, most children are born with innate skills and reflexes that when called upon, their brain immediately executes. With Alexandra, she was not born with those abilities; instead, she must learn every single one of them.
We are so thankful for UCP and their incredible therapists for their dedication in helping her work hard, so that one day, she will crush her goals. Alexandra has many goals and the list continues to grow. Our family decided relatively early on in this journey to not call them milestones, but instead, "inchstones," so that we can celebrate all the tiny joys along the way. Milestones and those big goals like self-feeding, walking, even talking, seem so far away some days. But, when celebrating inchstones, we are beyond thrilled when she finally learned to pick up that toy or learned to stand along our coffee table.
This week was a big week for us. Really big. I am even tearing up as I write this. We have waited four years and seven months to see our baby girl sit up on her own. She did it just a few days ago. She sat up in her bed on her own, unprompted, on her own accord, on her own will. My husband got it on video and I keep replaying it as it is just the most incredible sight I have seen. I am praising the universe for showing us a glimmer of what is to come.
She finally smashed this goal, and on to the next!
Author: Nicole Anderson, UCP Board Member & Ambassador, Guest Blogger