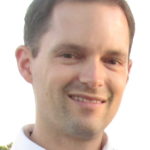 Here are 6 ways writing by hand can help your child's brain:
It has an organizing effect
It coordinates the left & right brain
It boosts cognitive skills
It inspires creativity
It sharpens maturing minds
It improves visual memory
Does your child have messy handwriting, gets tired quickly when using a pencil, forms letters incorrectly, holds pencil with a whole hand or immature grasp, colors or writes letters outside of the lines and fights parents when written homework is assigned?
Our goal at UCP is to help children reach their full potential with handwriting. The practice of writing by hand is more than just a way to communicate. The practice helps with learning letters and shapes, can improve idea composition and expression. Many underlying components go into handwriting including visual perceptual skills, visual motor skills, fine motor skills and attention to task to name a few. These components will be assessed along with your child's handwriting by an occupational therapist to determine your child's need.
Did You Know these Facts About Handwriting?
Current research validates how writing by hand engages the brain in learning. For children who learn to handwrite, there was stronger and longer-lasting recognition of the letters proper orientation, suggesting that the specific movements memorized when learning how to write aided the visual identification of graphic shapes.
Research shows the hand's unique relationship with the brain when it comes to composing thoughts and ideas. Handwriting differs from typing because it requires executing sequential strokes to form a letter, whereas keyboarding involves selecting a whole letter by touching a key.
A research study at Indiana University, using specialized MRI scans that spot neurological activity, showed heightened brain activity in key areas in the children who had practiced writing by hand, indicating learning took place.
Fall classes forming NOW!
at the Laura Dozer Clinic
1802 W. Parkside Ln. Phoenix AZ 85027
Contact Tanya Thomas for more information:
Telephone: 602.682.1844
Individual Session:
$50/half-hour; $100/ hour
Individual Session cost determined
by health insurance plan
Group Session:
$ 50/hour for under 5 years old
$ 25/hour for over 5 years old
Handwriting is not just about holding a writing utensil. ~ Chris Mulhall
This was one of the many things I learned while having a recent conversation with Christina Mulhall, or Chris as she likes to be called, who joined the UCP team in November 2013 as an Occupational Therapist.
Chris has been a neuro rehab therapist for thirty years and she feels fortunate that she can grab different ideas and techniques she's learned over the years and incorporate them into her current position – especially now with the Handwriting Clinic up and running, something Chris is very proud and excited about.
When I asked Chris about UCP's new Handwriting Clinic, her eyes lit up. She has a definite passion that is contagious. Chris said that this program has been in development for the past year and that it was officially launched and marketed over the summer. She is excited about offering this valuable service to children, typically in the preschool to 12-year age range, and is equally excited about the other referral sources that this program is starting to pull in.
Chris went on to explain that the Handwriting Clinic is not only for children with disabilities, but also neuro-typical children with an academic and learning need, so it is creating a completely different avenue of therapy. Chris believes the need for this therapy is caused partly by the increasing number of children currently being diagnosed with ADHD and ADD at epidemic rates. This leaves children struggling to keep behaviors under control and friendships intact. Both children, parents and teachers feel frustrated, as many children go without a diagnosis. Chris says sometimes they have a diagnosis, but often times they don't, which causes them to fall through the cracks.
Chris feels that the Handwriting Clinic helps carry them through their skills because there's so much more to handwriting than holding a writing utensil. Chris further explained that it also involves a neurological learning approach, motor planning, as well as, organizing and planning your body before you ever begin to write. Chris prides herself on making sure every child receives a sensory profile from day one, which helps to identify where sensory process and learning come into sync or out of sync. Chris feels that children have a better, more effective option with UCP's Handwriting Clinic which provides services with vested, experienced therapists, rather than teachers.
Chris loves her job because she gets the opportunity to provide a place for children and their families to feel safe and happy. One of the favorite parts of her job (and there are many) is being able to have kids walk out the door feeling good about themselves and proud of their accomplishments. It is important for her to know that the children she sees are excited to come back and see her each week.
When Chris isn't working on ways to expand her Handwriting Clinic here at UCP, she enjoys spending quality time with her husband, Kevin, of 26 years and their two boys, ages 11 and 19. Both Chris and Kevin are from Chicago and are avid music lovers (especially 80's bands – I can relate!), and watching Chicago based sports teams like the Cubs and Blackhawks. To keep up with all those active kiddos, Chris runs three to five miles, seven days a week and loves to garden. In fact, she is proud of the fact that she landscaped her entire yard not only in Phoenix, but when they lived in Chicago as well.
Chris and Kevin both have Irish citizenship, even though neither one of them have ever been to Ireland. It is on their bucket list to visit Ireland and enjoy a journey centered around their ancestry one day.
By Melinda Campbell-Weber, UCP Employee Spotlight Reporter