THERAPY CLINIC SERVICES
United Cerebral Palsy of Central Arizona's (UCP) Therapy Program serves children from infancy to pre-teen years at the Laura Dozer Center located in North Phoenix and our Downtown Phoenix location.
Physical Therapy, Occupational Therapy and Speech and Language Therapy are all offered at these locations. Our therapists have expertise not only serving children with cerebral palsy, but UCP therapists are experts in  helping children with autism, sensory processing disorder, genetic disorders, orthopedic disabilities, birth defects, effects of in-utero drug or alcohol exposure, head injuries, developmental delay along with other diagnoses that affect the ability to live life without limits. Our team also work with families who may just need a little extra help.  Whether a child is a picky eater, late walker or having difficulty with paying attention, our therapists can help a child move from frustration to inspiration.  Our therapy team offers a variety of specialized services such as a feeding clinic, life skills group, sensory integration expertise, and an assistive technology program.
APPOINTMENTS CAN BE SCHEDULED TODAY BY CALLING: 602-682-1893
OR EMAIL: [email protected]
Does your adolescent want to be independent but struggles with daily routines? LIFE is a new UCP program designed to help older children develop everyday life skills that apply to real life challenges.  Led by UCP Occupational Therapists, the program will help your adolescent learn social skills in a group of other pre-teens or teenagers close to their age, allowing them to be successful in the community and at home.
The program will focus on group activities such as;
Cooking
Meal Prepping
Kitchen Safety
Money Management
Laundry
Cleaning
Home Maintenance
Gardening
Recreation
Leisure
PROGRAM MEETS MODAYS & THURSDAYS  | 5 PM & 6 PM GROUPS
1802 W PARKSIDE LN. PHOENIX AZ 85027 BLDG C
For more info. Contact Laura Hazy at 602-682-1893 or [email protected]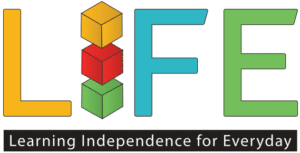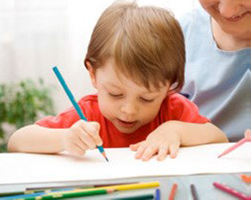 PAYMENT OPTIONS:
Visual Motor Evaluation:
Self-Pay: $250 or pay by Insurance
Individual Session:
Self Pay: $50/half-hour; $100/hour
Health Insurance: Individual Session cost determined by health plan
Group Session:
$50/hour for under 5 years old
$25/hour for over 5 years old
Note: Size and cost of classes may vary depending on children's age and needs.
Here are 6 ways writing by hand can help your child's brain:
It has an organizing effect
It coordinates the left & right brain
It boosts cognitive skills
It inspires creativity
It sharpens maturing minds
It improves visual memory
Does your child have messy handwriting, gets tired quickly when using a pencil, forms letters incorrectly, holds pencil with a whole hand or immature grasp, colors or writes letters outside of the lines and fights parents when written homework is assigned?
Our goal at UCP is to help children reach their full potential with handwriting. The practice of writing by hand is more than just a way to communicate. The practice helps with learning letters and shapes, can improve idea composition and expression. Many underlying components go into handwriting including visual perceptual skills, visual motor skills, fine motor skills and attention to task to name a few. These components will be assessed along with your child's handwriting by an occupational therapist to determine your child's need.
Did You Know these Facts About Handwriting?
Current research validates how writing by hand engages the brain in learning. For children who learn to handwrite, there was stronger and longer-lasting recognition of the letters proper orientation, suggesting that the specific movements memorized when learning how to write aided the visual identification of graphic shapes.
Research shows the hand's unique relationship with the brain when it comes to composing thoughts and ideas. Handwriting differs from typing because it requires executing sequential strokes to form a letter, whereas keyboarding involves selecting a whole letter by touching a key.
A research study at Indiana University, using specialized MRI scans that spot neurological activity, showed heightened brain activity in key areas in the children who had practiced writing by hand, indicating learning took place.
United Cerebral Palsy of Central Arizona's Assistive Technology Program serves young children throughout Central Arizona who have a need for Low to Moderate Assistive Technology.  Assistive Technology can help a child with disabilities or a delay to participate  in all areas of development in all places of life including their home, community, school, preschool, and daycare.
Simply handing a child a Assistive Technology device does not help them know how to use it, or help them develop the skills needed to be ready for such a device. The UCP Assistive Technology Program will  collaborate with the child's therapist to support families to know how to use Assistive Technology that will help their child learn and grow. This program provide a unique an much needed service in Arizona.
Here some things that you may find at UCP to try:
Switch Adapted Toys
 Low Tech Powered Mobility devices such as modified ride on toys
 Strollers
Clothing
Car Seats
Augmentative Communication such as IPADS, tablets, apps etc.
Different switches
Walkers
Gait Trainers
Standers
Walking aids such as Walking Wings, Upsee, etc.
Positioning aids  such as floor sitters
Hand splints, elbow splints, knee splints
Great news! UCP is partnering with Arizona Technology Access Program (AzTAP) to bring to the Phoenix community the new UP AND GO Early Pediatric Mobility Program. This program makes UCP an AzTAP lending site for therapists and families.
What does this mean for families? We will be offering adaptive equipment for short term loan that enhances a child's mobility to help caregivers make informed decisions on whether products will be helpful to them.

UCP is participating in a National Institute of Health grant in collaboration with the University of Arizona. This study, Intense Physio-Therapies to Improve Function in Young Children with Cerebral Palsy, is a randomized study whose aim is to evaluate the effects of administering both physical and occupational therapy 5 times each week for 12 weeks and compare it with the standard of care approach of one time a week. UCP is currently recruiting children with a diagnosis of spastic cerebral palsy that has been confirmed by either a pediatric neurologist or pediatric rehabilitation specialist. Candidates must be between the ages of 12 months and 36 months and functioning between levels 2 and 3 according to the Gross Motor Function Classification System.
Visit Clinical Trials Gov page to learn more, we also recommend you watch this video to learn more about the benefits of this clinical trial.