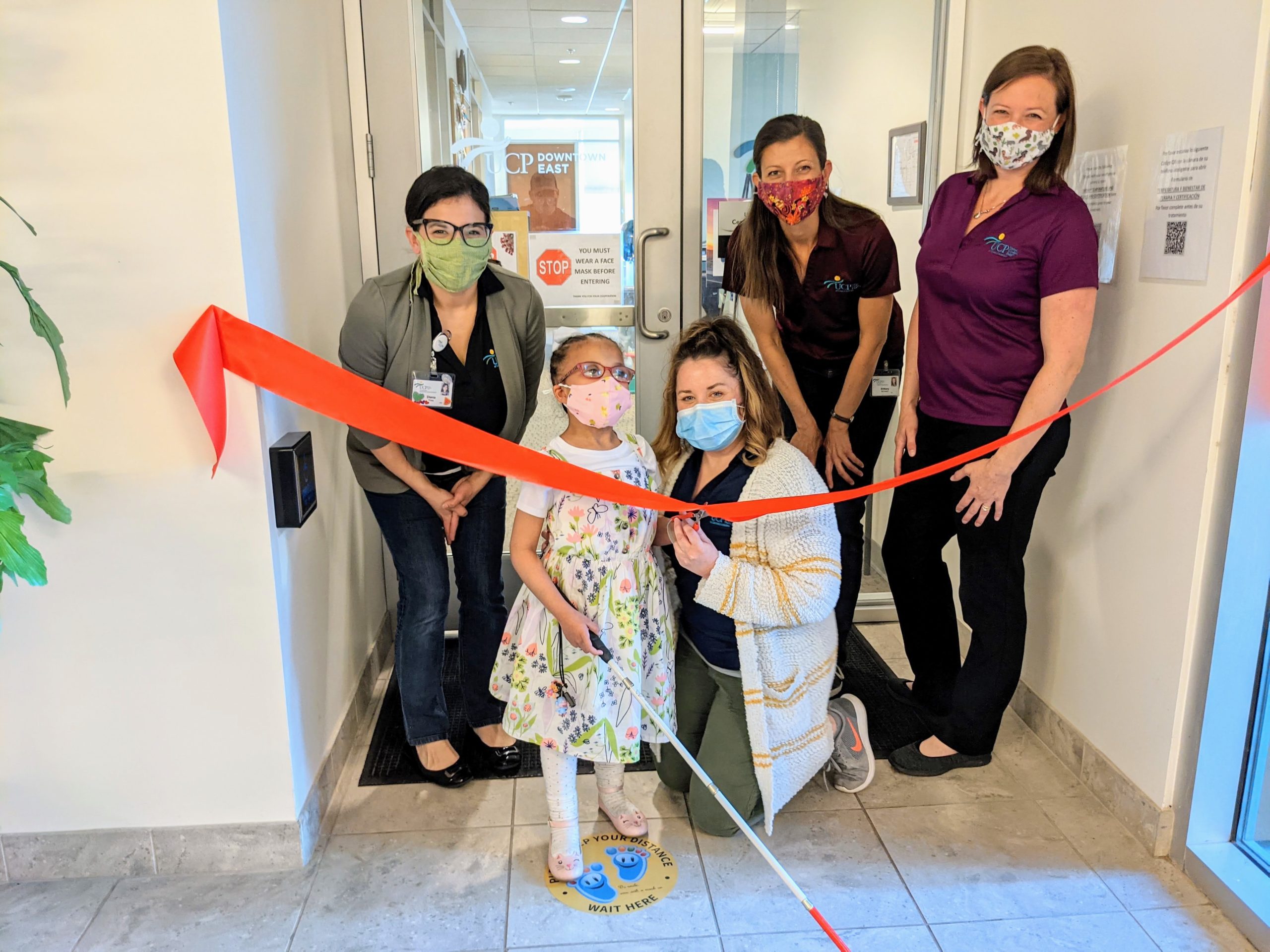 Invest in the Community, by Investing in UCP of Central Arizona; Arizona Gives Day is April 6; Giving is Underway Now
United Cerebral Palsy of Central Arizona (UCP), a 501(c)(3) nonprofit charitable organization dedicated to helping children and adults who have a wide array of disabilities, is once again participating in Arizona Gives Day, and is featuring 8-year-old Aurora as the face of its campaign.
Aurora is a beam of light the minute she walks into a room. Despite being born with chromosomal abnormalities that caused her to have several challenges including vision impairment and developmental delays, she continues to work hard every day to learn to overcome her challenges and do things in a new way. It has been critical for Aurora to never interrupt her progress in therapy despite this pandemic we have all been living in.
Last month, UCP opened its doors to a brand new pediatric therapy clinic. The clinic is located inside Ability 360, where Aurora is now receiving all her therapy services. For the grand opening ceremony, UCP gave the important task of cutting the ribbon to Aurora.
During a pandemic, the need for support is even greater. As the world began experiencing a life-changing pandemic, UCP found itself operating at full scale, continuing to provide critical pediatric therapy services via telehealth to hundreds of children including Aurora. They did all of this while operating at a loss in some cases, all to ensure families were supported and continued to receive services.
"Aurora's story paints a larger picture. Families like hers, who need our services, rely on our staff—pandemic or not," said Brenda Hanserd, CEO. "UCP pushes on despite the pandemic. The needs of our children and families continue, so essential therapy services cannot be stopped. We will always find a way to keep changing lives, no matter the circumstances. We need the support of our community now more than ever as we continue to serve children with disabilities."
UCP's goal is to reach $10,000 by midnight on April 6, Arizona Gives Day, to support the organization's therapy programs and operational expenses. Interested donors can make an early gift today by clicking this link: https://www.azgives.org/UCPofCentralAZ.
In addition, you can also make your own AZ Gives Day fundraiser in support of UCP, by clicking this link: https://app.neonraise.com/fundraising/fundraising-pages/create?campaign_id=3355&return_redirect=https%3A%2F%2Fwww.azgives.org%2FUCPofCentralAZ
UCP is giving limited-edition State Forty Eight T-shirts to every person who makes a $100 donation or more.