The UCP L.I.F.E. Skills Groups
Where "Learning Independence For Everyday" happens
The L.I.F.E Skills program is specially designed small groups of adolescents and young teens who are grouped according to similar needs in their journey of achieving their independence. The ages of the participants can range from 8 to 16 years old. The group is uniquely designed to develop functional living activities with peers who share the same goals in life.
The L.I.F.E Skills Group's main goal is for each member of the group to learn how to acquire and incorporate independence in functional activities of daily living within their own communities and home setting. Each member of the L.I.F.E Skills Group will be encouraged to practice activities in their routines at home with parent supervision to make sure that these skills are being generalized into everyday life. Each L.I.F.E. Skills Group is carefully designed and planned for 6 months.
The group's goal is that each individual gains increased independence in the below areas throughout the 6 months:
Meal preparation
Household management
Self-care
Computer skills and internet awareness
Money management
The L.I.F.E. Skills Group is led by an occupational therapist who will provide each parent with recommended activities immediately following each session to practice at home with their child. Recommendations may include ways to modify the activity or make changes in the home to set the activity up for success.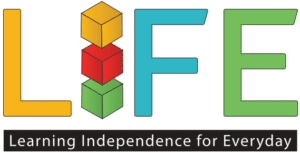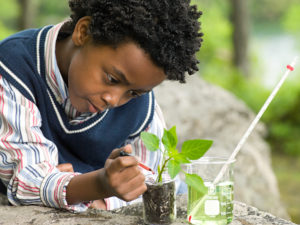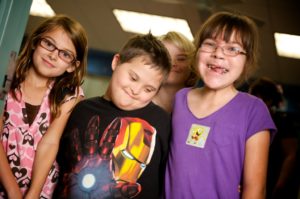 "Life takes on meaning in the minute-by-minute reality in which we experience ourselves achieving ordinary things."

– Gary Kielhofner, DrPH, OTR, FAOTA
why not
Subscribe to Our Newsletter
Learn more about our programs and services and how we help people with disabilities thrive. We typically send emails once or twice a month.