Robot Assisted Gait Training
Coming Soon to Arizona's Children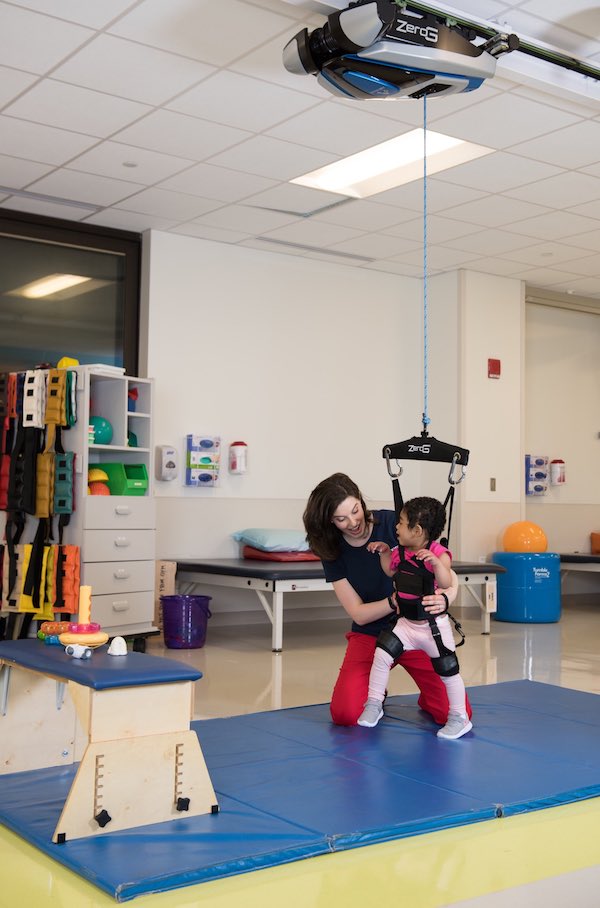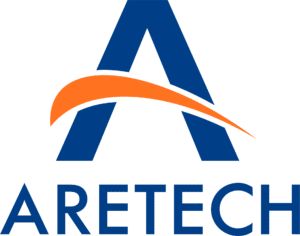 Robot Assisted Gait Training uses advanced technology that allows for children to work on movement. Sometimes RAGT uses an exoskeleton but the Aretech ZeroG® Gait and Balance System at UCP uses a trolley system on a track on the ceiling.
The ZeroG is a sophisticated body-weight support system that protects children, 2-years and older, from falls by providing dynamic support as a child practices movement. Toddlers can work on crawling, climbing or first steps while having fun playing and exploring. Older children may work on walking, balancing on one foot, standing from sitting, walking up stairs, skipping and even running up to 5 mph.
Because the ZeroG is mounted to an overhead track, there are no barriers such as a railing between your child and the therapist as they move around the UCP gym. Your child will be secured into a harness and then connected to a spreader bar with the robotic trolley system automatically tracking your child's movements. Training benefits can be increasing walking speed and endurance and improving gross motor skills that are part of everyday childhood experiences. The supports can allow your child to experiment with movement with the therapist nearby.
With the ZeroG, your child can feel safe trying new and difficult movement patterns and new skills in a controlled environment during therapy prior to using the skills in the community. Interested in RAGT for your child? The ZeroG will be arriving at the north valley Laura Dozer campus early this summer contact us to learn more.
Message our Referral Team
Check out our Insurance Plans!
Thank you Board of Visitors for supporting phase 1 of the ZeroG project!

why not
Subscribe to Our Newsletter
Learn more about our programs and services and how we help people with disabilities thrive. We typically send emails once or twice a month.