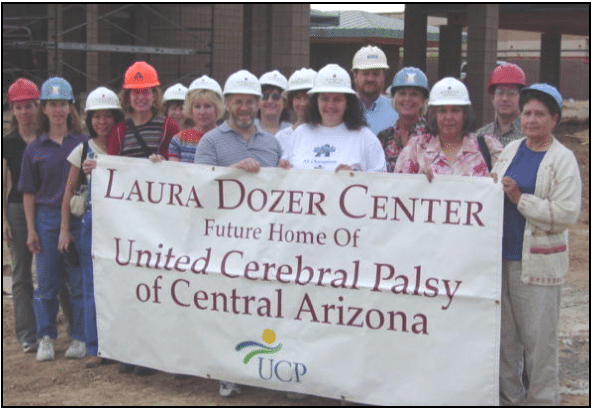 UCP of Central Arizona – A New Era
With the milestone changes in federal and state laws, advances in medicine, and the passing of time, the work of UCP of Central Arizona gained recognition. As more and more families became clients, the love and care offered to their loved ones made real to these families what the founders of UCP knew when they founded the organization. These new families may have been separated by years in time from those who started UCP, but were bound together in the understanding that every life deserves to be lived to the fullest.
Time sauntered on, and UCP of Central Arizona continued to expand while staying focused on providing the highest-quality care. As the organization grew older, so too did the early members of UCP – the staff loathed the idea of turning away the members they had watched grow up, simply because they were no longer children. They expanded services to treat adults as well as children, and to this day will help anyone at any stage of their life.
UCP of Central Arizona's next monumental milestone came in 2003 with the support of Rich and Karie Dozer. Like the Hausman's and Goldensachs of New York, the Dozer's were not only committed to the disability community, but were intimately connected to it through their daughter, Laura, who had been born prematurely with cerebral palsy. Thanks to their leadership, assisted by Joan and Jerry Colangelo as co-chairs, a successful capital campaign provided the funding for UCP of Central Arizona to open the 50,000 square foot Laura Dozer Center in 2003. Now families around Phoenix would have a designated facility where their loved ones could come to receive the best possible care.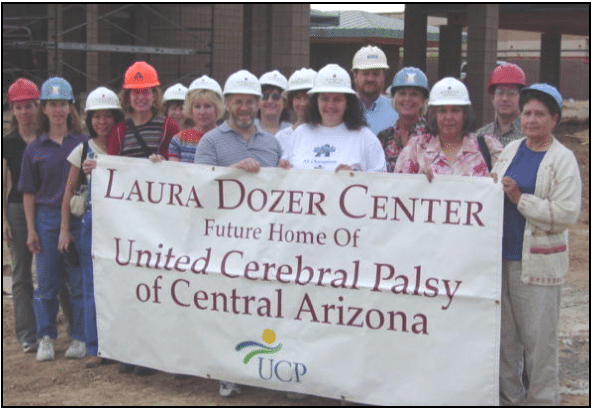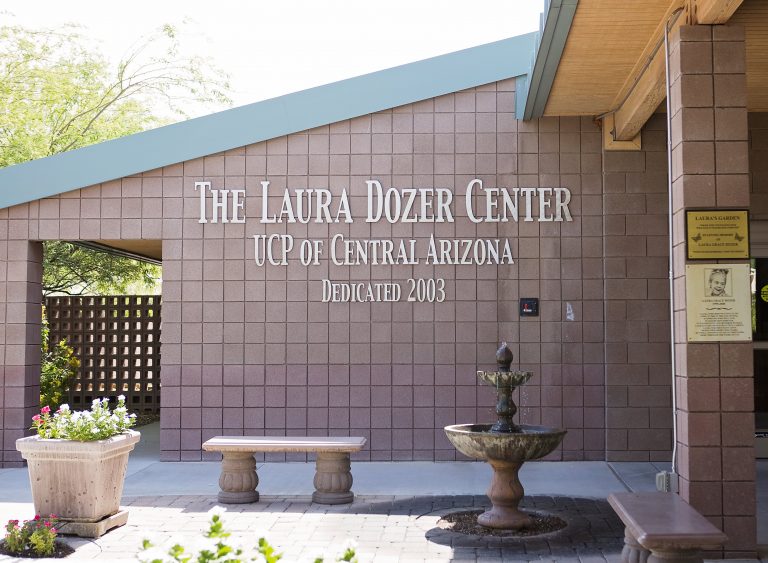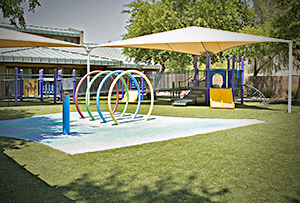 The building changed but the passion of the staff, as they moved from the Hatcher Rd. clinic to the Laura Dozer Center, was only intensified. The advancements in treatment that were made possible, the expansion of services that would enrich the lives of so many, it was like a dream come true for the therapists and clinicians who saw the opportunity this new facility provided and could not wait to put it to good use.
UCP of Central Arizona never let up on their mission, and with more adult members than ever, the Laura Dozer Center expanded its facilities in 2007 with a 6,000 square foot addition. We continued to grow over the years, and in 2016 UCP's Downtown campus opened, providing the same high-quality services at a convenient location in the heart of Phoenix. The amount of lives these facilities allow us to impact is staggering – in 1952, UCP of Central Arizona served only a handful of individuals. Today that number is almost 3,000.
This scale wouldn't be possible without the community's support. Circle K has been our loyal and steadfast sponsor for more than 35 years, providing over $3.5 million annually to subsidize costs, programs, and services at UCP, taking the financial burden off of families. Much of that comes directly from the community, through the spare-change canisters you'll find beside every Circle K register; those small donations add up to an enormous impact. Circle K even went so far as to provide the location and first-year of lease payments for the Downtown campus. And with support from all of our amazing corporate and individual donors, we will continue the mission set forth by those parents over 65 years ago, growing, strengthening, and prospering alongside our members.
The motto of UCP is "Life without Limits" and while we recognize that no one is actually without limits – they should only be those that cannot be removed and never placed by artificial means that are barriers to individual success. Every life is precious, every life has value and at UCP of Central Arizona, we will continue to remove obstacles and offer a Life Without Limits to all who pass through our doors.