Augmentative and Alternative Communication Program
Where saying "I love you" happens
Words are essential tools for your child's development. With words, a child can whisper "I love you" to a parent and get a hug. With words, a child can yell to a friend across the playground to play and a game of tag will start. Language is the framework for children to develop cognitive, emotional and social skills needed for life.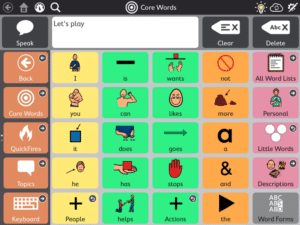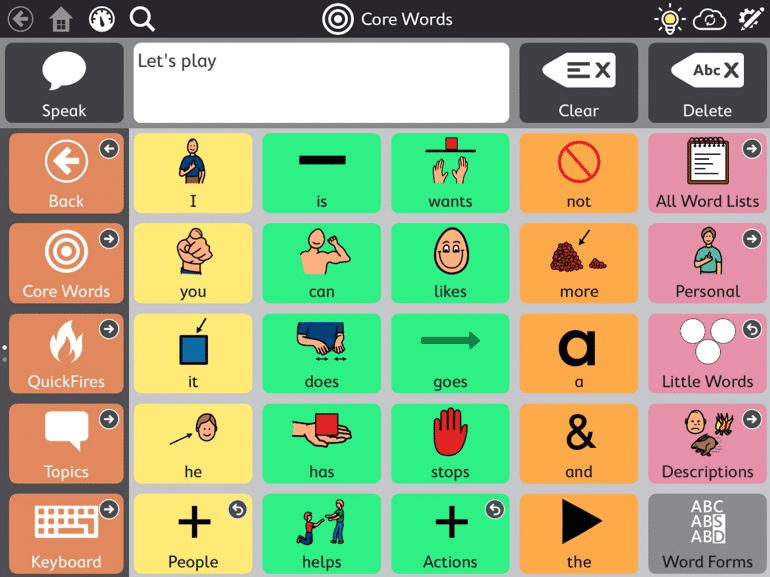 Whether speech is not developing, or your child only has a few words due to a disability, Augmentative and Alternative Communication (AAC) can give your child a chance to say, "I love you" and tell a friend "let's play." AAC is speech generating devices that can help your child communicate by either supplementing or compensating for an impairment or disability that results in an expressive communication disorder. AAC will allow your child to share wants, needs, thoughts and ideas. AAC will allow your child to communicate in a way that can be understood by other people.
Finding the right AAC device can feel overwhelming. AAC can range from low technology to complex, high technology so you will need a team of experts to help. The UCP AAC team, made up of a speech language pathologist, occupational therapist and/or physical therapist, will provide an evaluation, positioning and access recommendations, trialing of devices and training on how to use speech devices. To provide the opportunity to trial different devices prior to purchase, UCP will work with AAC vendors to try different speech generating devices, mounting systems, access switches and positional aids to determine what would be best for your child. UCP AAC team works with many different vendors and will help families get additional training and support from vendors following an evaluation.
Read About 5 Common AAC Myths
Do you want to know more? Here are some resources to learn about AAC.
AAC for Families
Pathways.org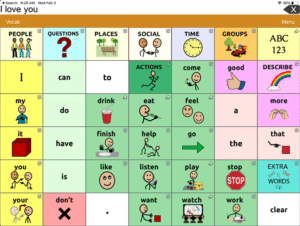 American Speech-Language-Hearing Association
AAC for Families in Arizona
Arizona Department of Economic Security
Arizona Department of Economic Security "Can You Hear Me Now? "How speech technology helps individuals communicate"
Out and About:  A Community Group for AAC Users
Arizona Technology Access Program (AzTAP)
Contact Information for AAC Support in Arizona
Contact your child's DDD support coordinator
DDD Customer Service: 844.770.9500 or [email protected]
Mercy Care: 800.624.3879
United HealthCare Community Plan: 800.348.4058
Office of Individual and Family Affairs (OIFA)
UCP is an AAC provider for UHCCP/ DDD

why not
Subscribe to Our Newsletter
Learn more about our programs and services and how we help people with disabilities thrive. We typically send emails once or twice a month.